Information for Referrers
Flinders Fertility has been serving the South Australian community for almost forty years.
In that time, we've not only helped thousands of patients achieve their dream of having a family, but we have also given back to our community in a number of ways, including helping to train and educate many South Australian doctors and specialists.
Since relocating to Glenelg in 2019, we now have the advantage of offering all services within a single purpose-built facility, which gives us far more control of our environment and results. We offer competitive success rates transparent fee structure and we receive excellent patient feedback. You can see our current success rates here.
What information is needed on a referral?
The following information is helpful for us:
Relevant medical information including BMI or height and weight*
Current medications
Any known allergies
Results of previous investigations or copies of correspondence from previous assessments of infertility, if any
Up to date CST result
Partner's name and date of birth, if applicable
You can download our Referral Letter Template below, which is in .rtf format and can easily be uploaded to most practice management software, such as Medical Director and Genie.
Download referral letter template
*Due to Glenelg Day Surgery suite requirements, we are unable to perform procedures on patients with a BMI over 40 or who weigh more than 120kg, and we recommend a referral to clinics that operate at Ashford Hospital or St Andrews Hospital.
Which fertility services does Flinders Fertility provide?
We offer most of the common fertility treatments including cycle tracking, ovulation induction, IUI, IVF, ICSI, donor sperm, PGT-A, and fertility preservation (transgender, cancer patients, professionals seeking to postpone conception, etc.). We also offer specialised services such as Life Whisperer for embryo selection (AI technology) and gynaecological fertility surgery.

Which fertility services are not provided by Flinders Fertility?
We do not offer sterilisation reversal surgery, surrogacy, or advanced genetic testing of embryos for patients with known genetic disorders (PGT-M).

Flinders Fertility Doctors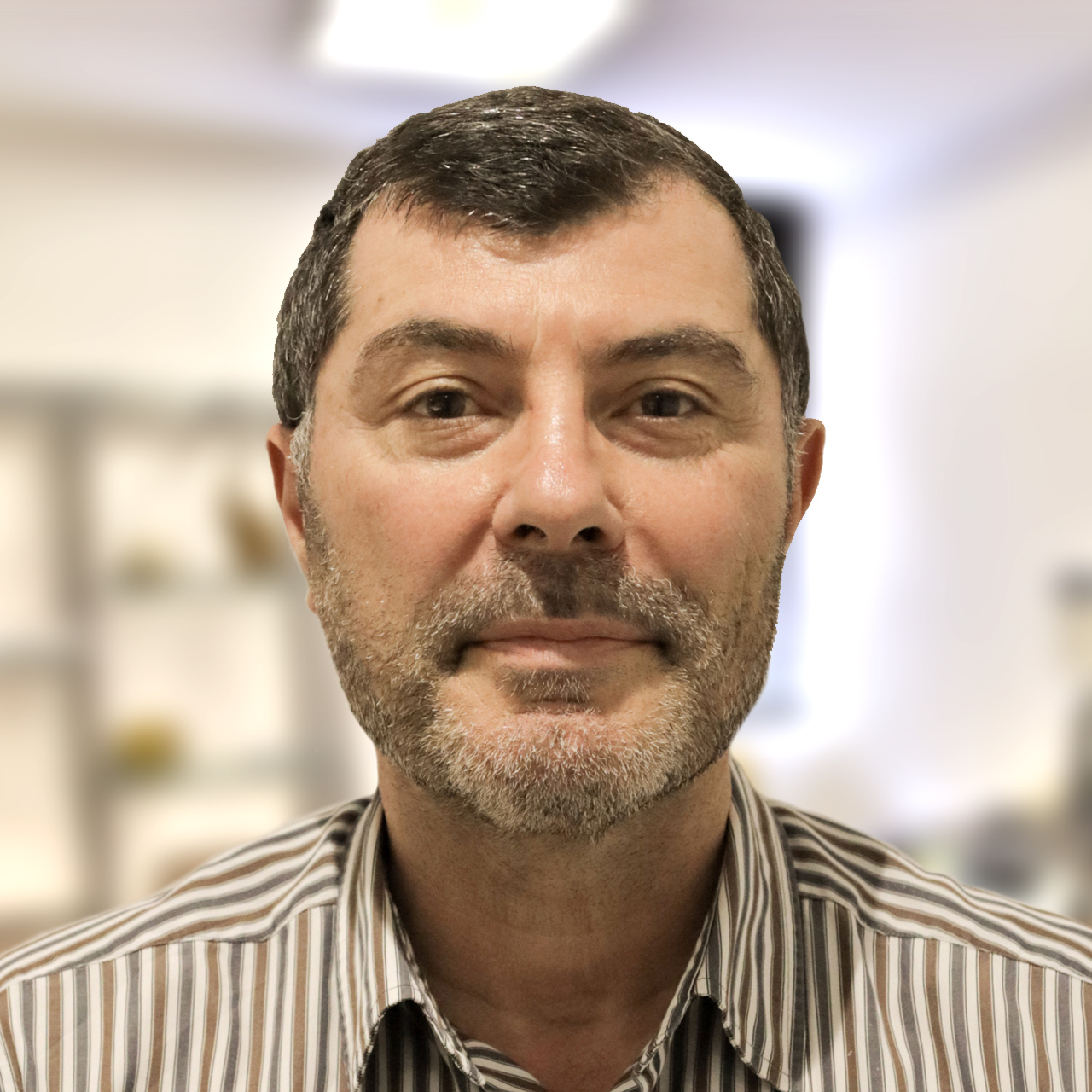 Dr Enzo Lombardi
BMBS, DipRACOG, EUCOGE, FRANZCOG
Dr Enzo Lombardi is the Flinders Fertility Medical Director and a very experienced Gynaecologist who has been working in the field of infertility since 1993.
After graduating from the Flinders University School of Medicine in 1981, Dr Lombardi commenced his specialist training in obstetrics and gynaecology in Adelaide and completed his training in London (Lewisham and Guy's Hospitals).
Dr Lombardi has been actively involved in teaching at both undergraduate and postgraduate levels. Dr Lombardi has been an examiner for the specialist obstetrics and gynaecology examination of the Royal Australian and New Zealand College of Obstetricians and Gynaecologists (RANZCOG) since 2005. He is the current joint coordinator of the FRANZCOG Specialist Structural Oral Examination.
Since ceasing his private practice in 2018, Dr Lombardi has been solely dedicated to his role as the Flinders Fertility Medical Director.
After 31 years at Flinders Fertility, Dr Lombardi will be retiring at the end of the year so is no longer seeing new patients.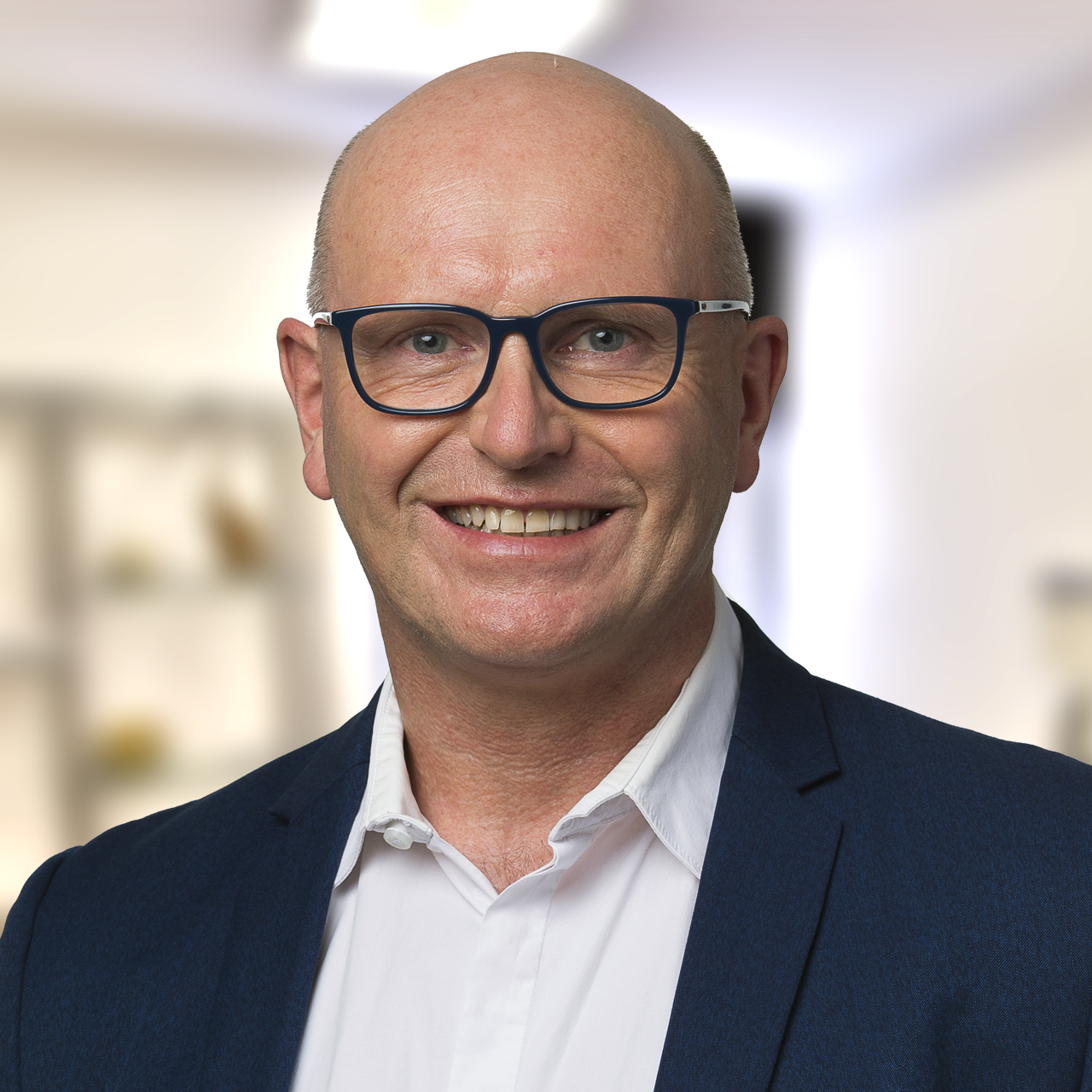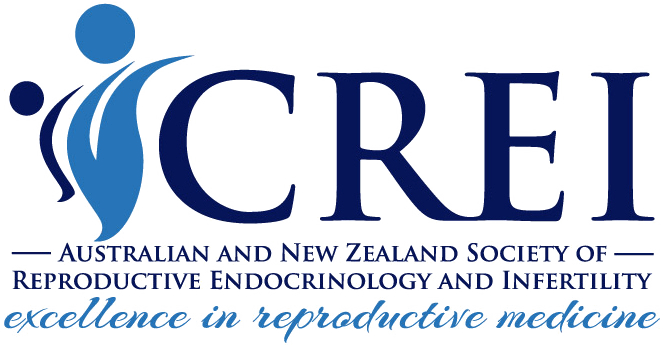 Professor Neil Johnson
MD, MRCGP, FRCOG, FRANZCOG, CREI
Professor Neil Johnson is a specialist Gynaecologist who also holds a sub-specialty qualification in Reproductive Endocrinology and Infertility (CREI). Hailing from the UK where he qualified in Medicine, Prof Johnson is a fellow of both the UK and A/NZ Colleges of Obstetricians and Gynaecologists. He is also an Honorary Clinical Academic at the University of Auckland, NZ, and an Adjunct Professor at the University of Adelaide.
Prof Johnson is a leading world expert in the diagnosis and treatment of endometriosis and served as President of The World Endometriosis Society from 2017 to 2021. His research interests include the fertility aspects of endometriosis (for which he has pioneered the use of Lipiodol in A/NZ), and polycystic ovarian syndrome.
Professor Johnson is seeing private patients at Flinders Fertility who have a history of complex or unexplained infertility and a confirmed diagnosis of endometriosis
Associate Professor Vasant Shenoy
MBBS, MD, FRACP
Associate Professor Vasant Shenoy is an endocrinologist with a special interest in preconception health and treating fertility-related endocrine issues such as PCOS, premature ovarian failure, diabetes, and thyroid.
Vasant graduated from the University of Mumbai (Grant Medical College) in 2000 and undertook postgraduate physician training in India before moving to Australia in 2006. He trained at various Sydney hospitals and undertook further endocrinology training in Brisbane and Darwin gaining a Fellowship from the Royal Australasian College of Physicians (RACP) in 2011. He has since completed additional training in obstetric medicine as well as formal qualifications in medical education.
Vasant has over 10 years of clinical experience as a Senior Staff Endocrinologist and was Director of Physician Education at the Townsville University Hospital and Associate Professor at James Cook University before joining Flinders Fertility. He continues to serve on various committees including being a National Examiner for the RACP.
If you are a new patient with known endocrine-related conditions, we'd highly recommend booking your first appointment with A/Prof. Shenoy so that he can assess any issues and treat them if necessary. He also offers general fertility consultations.

Dr Tarsha Basheer
MBBS, FRANZCOG
Dr Tarsha Basheer is a specialist surgical gynaecologist and has a special interest in laparoscopic investigation of infertility, treatment of endometriosis and adhesions, and endoscopic surgery including removal of fibroids and septum excision.

Tarsha graduated from the University of Adelaide in 1990 and completed her specialist training in Obstetrics and Gynaecology in Adelaide, Oxford and Nottingham. She became a Fellow of the Royal Australian College of Obstetrics and Gynaecology in 2001 and was the first Laparoscopic Fellow at Flinders Medical Centre as well as the first gynaecologist trained in laparoscopic (key-hole surgery) in South Australia.

Dr Basheer is a member of the Australasian Gynaecological Endoscopy Society, the Australian Society for Colposcopy and Cervical Pathology, the Australian and New Zealand Vulvovaginal Society, the Australasian Menopause Society, the Australasian Society for Ultrasound in Medicine and the Australian Medical Association.

Dr Basheer is not accepting new patients but will continue to see patients who have procedures scheduled.

Dr Rob Jones
MBBS, BMedSci, FRCOG, FRANZCOG
Dr Robert Jones is a Fertility Specialist and a specialist Gynaecologist with a private practice at Flinders Private Hospital. Robert graduated from the University of Tasmania in 1980 and completed specialist training in Hobart, the United Kingdom, and in Adelaide.

Dr Jones became a Fellow of the Royal Australian College of Obstetrics and Gynaecology in 1990 and a Fellow of the Royal College of Obstetrics and Gynaecology in 2003. Robert was a lecturer in Reproductive Medicine at Flinders University from 1990 to 1992 where his major focus was on IVF Treatment.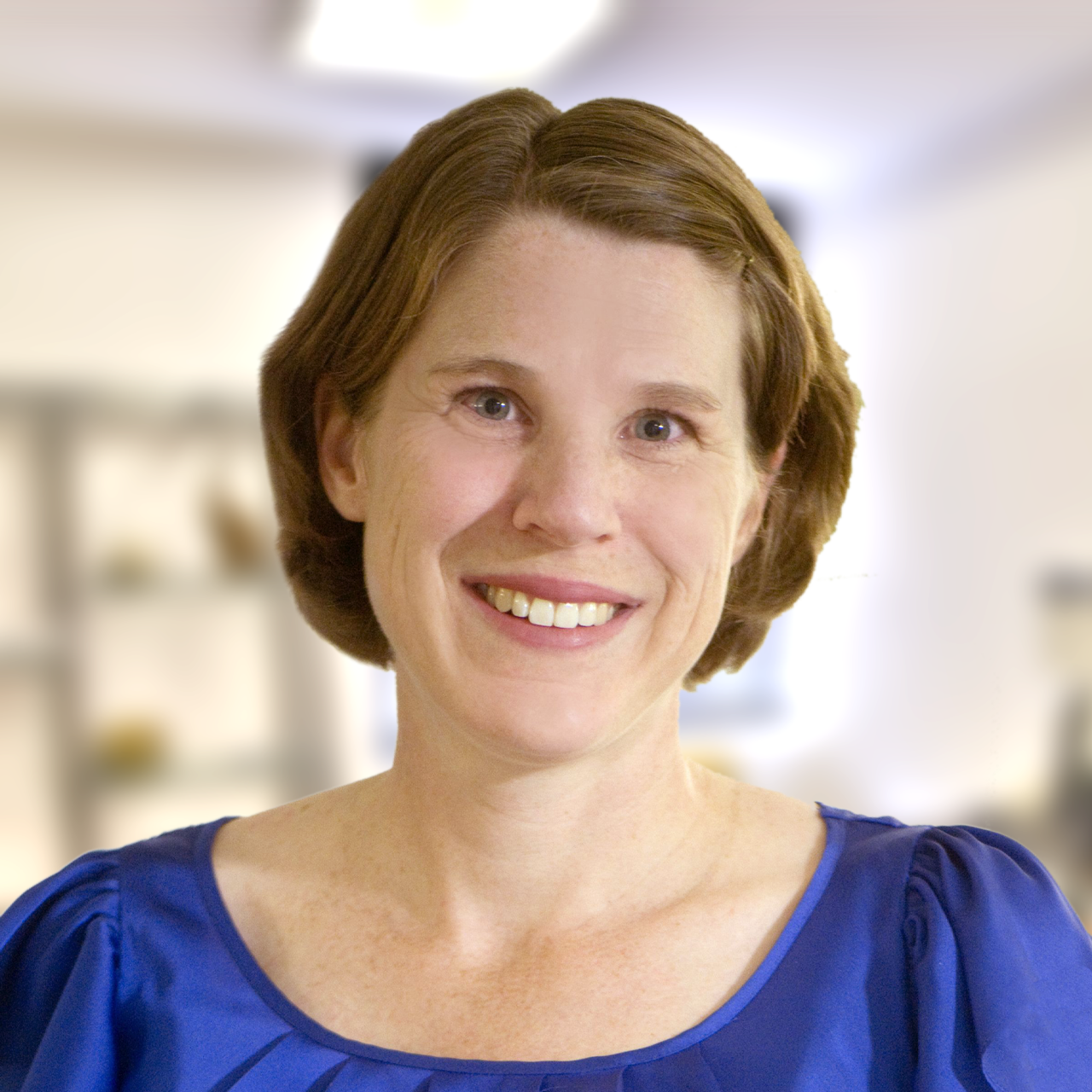 Dr Linda Roach
BMBS, FRANZCOG, MRMed
Dr Linda Roach is a Specialist Obstetrician and Gynaecologist, who joined Flinders Fertility in 2010.
Dr Roach completed her medical degree at Flinders University in 1997 and then moved to NSW as a resident doctor. She underwent Obstetrics and Gynaecology training with the Hunter New England Health Service, working in various hospital placements including Newcastle, Maitland, Gosford, and Belmont. She returned to her hometown of Adelaide in 2009 and worked for many years as a Senior Consultant Obstetrician at Flinders Medical Centre, which provided her with a sound understanding of high-risk pregnancy-related issues and obstetric care. Dr Roach left this role in 2022 to concentrate on her fertility practice. She also holds a postgraduate Masters of Reproductive Medicine, from the University of NSW.
Dr Roach is experienced in managing all aspects of infertility and strives to offer patients excellent, personalised, and comprehensive care. She has a special interest in donor conception, preconception counselling, and optimising health and well-being for a healthy pregnancy and baby.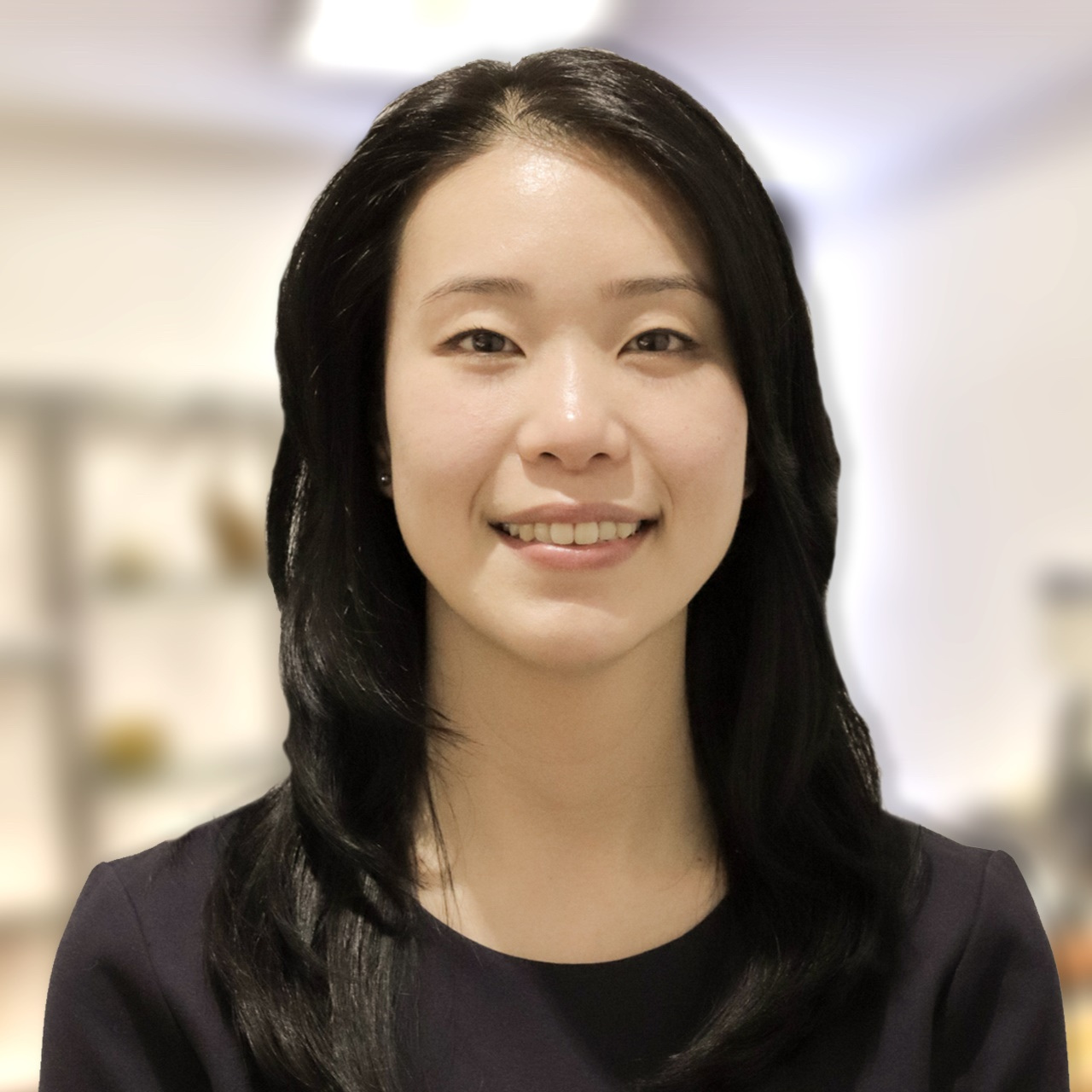 Dr Susie Kim
BSc (Biology), MD, DCH, FRACGP
Dr Kim graduated from Flinders University School of Medicine in 2016 and is a Fellow of the Royal Australian College of General Practitioners. She is currently undertaking a Masters in Reproductive Medicine at UNSW.
Before joining Flinders Fertility, Dr Kim practiced in NSW and rural and metro SA.
Dr Kim is particularly interested in women's and children's health. She holds a Diploma in Child Health and is qualified as a GP Obstetric Shared Care provider. At Flinders Fertility, Dr Kim undertakes fertility assessments and provides chronic condition management related to infertility. She strongly believes in the importance of optimising health for fertility and has a special interest in preconception care.
Dr Kim speaks fluent Korean as well as English. She offers consults at Glenelg including early evening and Saturday appointments, and at Gawler on Wednesdays.
Dr Ginette Kremmidiotis
BMBS, FRACGP, DRANZCOG
Dr. Kremmidiotis graduated from the Flinders University School of Medicine in 1991 and completed her surgical residencies at Flinders Medical Centre and the Repat. She is a Fellow of the Royal Australian College of General Practitioners and completed a Diploma in Obstetrics in 1995. Since then she has worked as a GP Practitioner in obstetrics, and as a visiting medical officer and surgical assistant at several hospitals including Flinders Private, Ashford, McLaren Vale and Districts War Memorial, and the Glenelg Community Hospital.
Outside of clinical and surgical work, Dr. Kremmidiotis is a member of the Medical Advisory Committee of McLaren Vale and Districts War Memorial Hospital and has served on the Board since 2020.
Dr. Kremmidiotis is known for her friendly manner and excellent communication skills. She has a strong understanding of women's health issues and can provide advice on surgical options as well as standard fertility treatment.
Dr Kirsten Missen
BA, BEd (Counselling), MD, FRACGP, DRANZCOG
Dr Missen completed her medical training at Flinders University in 2013 and is a Fellow of the Royal Australian College of General Practitioners. Prior to attending medical school she qualified as a psychologist, working as a counsellor for Relationships Australia and in Community Mental Health for Mind Australia in Victoria.
After qualifying with her medical degree, Dr Missen worked as a GP across several practices in SA and developed an interest in women's health, antenatal care, and obstetrics. She completed a Diploma of Obstetrics and Gynaecology and became accredited to offer GP Obstetric Shared Care in SA in 2016.
Dr Missen takes a holistic approach to health and works well with patients that are seeking natural approaches to fertility. Her background in psychology and fertility, and her natural empathy make her very well suited to most patients.
Dr Missen is a strong supporter of rainbow and same sex families.
Dr Catherine Videon
MBBS, DCH, FRACGP
Dr Catherine Videon has been practicing in the field of reproductive medicine since 2008. She has worked in various hospitals, general practices, and in family planning clinics in Adelaide and rural South Australia and has experience in ovulation induction (OI), intrauterine insemination (IUI), in vitro fertilisation (IVF), and third-party reproduction.

Catherine completed her medical degree in 1992 at Adelaide University and gained further experience in Sydney and in Bristol, UK. Dr Videon is a Fellow of the Royal Australian College of General Practitioners and also has a Diploma in Child Health and a Certificate in Family Planning. During this time, she developed an interest in women's health, obstetrics, family planning, and paediatrics.

Dr Videon is available for consultations and the fertility assessment of individuals and couples and enjoys managing all aspects of a patient's wellbeing.