Book a Nurse Chat
We'd love to talk with you about your fertility goals. Click below to book a free, no-obligation phone chat with one of our friendly nurses
Nurse Chat
Fertility Clinic with Personalised plans, transparent pricing, and the latest technology
We were responsible for the first IVF baby born in South Australia in 1982 and since then our sole mission has been to help South Australians become parents.
Infertility can be challenging. Our fertility doctors take a holistic approach that focuses on your overall wellbeing and provide caring and compassionate treatment.
Our purpose-built infertility clinic in Adelaide's bayside suburb of Glenelg incorporates a state-of-the-art laboratory, consulting rooms, and day surgery enabling us to provide a full range of fertility treatments and services in one location.
We are Adelaide's leading infertility experts, offering fertility treatments such as IVF, and IUIs. As not everyone is ready to be a parent yet we offer egg freezing so you can choose when to start your family. We also have one of the longest-running donor programs to help single women and same-sex couples achieve their dreams of becoming a mum.
Allow us to guide you through each step of your path to becoming a parent. Chat to one of our experienced nurses about how to get started with fertility treatment today.
Start now on your path to parenthood


THE FLINDERS FERTILITY DIFFERENCE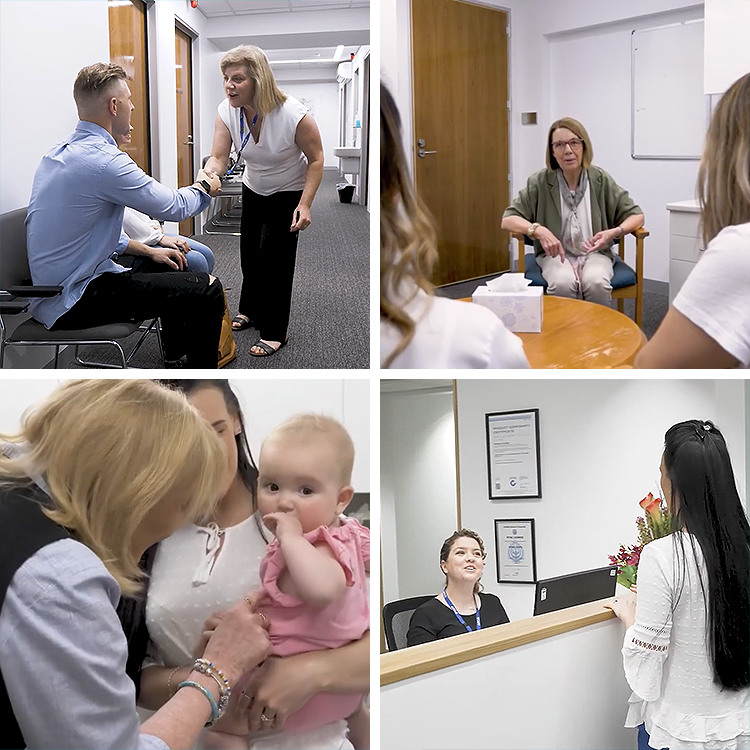 Holistic Approach
We won't push you toward IVF. Rather, we start with low-intervention approaches aimed at helping you get pregnant naturally while taking care of your health and well-being. If that isn't working we'll do more intensive testing and consider whether there is a need for surgery, medication, or other procedures such as OI, IUI, and IVF.

Experienced Fertility Nurses

Our nurses will get to know you, by your name. They'll help with medications, call you with results, and provide support every step of the way.
Phone Calls, Not Portals

We don't make you log into a portal to pick up information. Instead, our nurses will call you to check how you are doing and answer all your questions.
You may be surprised to know that it's an embryologist who calls you with updates on your embryo development. They understand how you are feeling and are best placed to tell you how embryos are growing and how they are graded.
Supportive Team

With our doctors, nurses, scientists, endocrinologist, finance, counselling, and admin all based in Glenelg, our team collaborates with each other daily to ensure that you receive the best care and outcome.
Competitively Priced

Fertility treatments, and especially IVF, aren't cheap so it's only fair that you know the costs upfront. All patients receive a personalised treatment plan with costs clearly explained. And our friendly finance team is happy to answer your questions. We strive to keep our prices affordable while still providing you with specialist advice.