Contact Us
Phone 08 8155 5333
Fax 08 8155 5330
Email enquire@flindersfertility.com.au
Address 24 Gordon St, Glenelg SA 5045

Business Hours

mon – fri 7.30am to 5pm
saturday 8.45am to 1pm
For urgent medical enquiries outside normal business hours and up to 10pm any night, please call our out of hours service on 08 7111 3566. The call service staff will contact the clinician on duty who will then call you.
For all medical emergencies outside of the above hours, please present to the accident and emergency department of your nearest major hospital for assessment.
Book an Appointment
Nurse Chat
Parking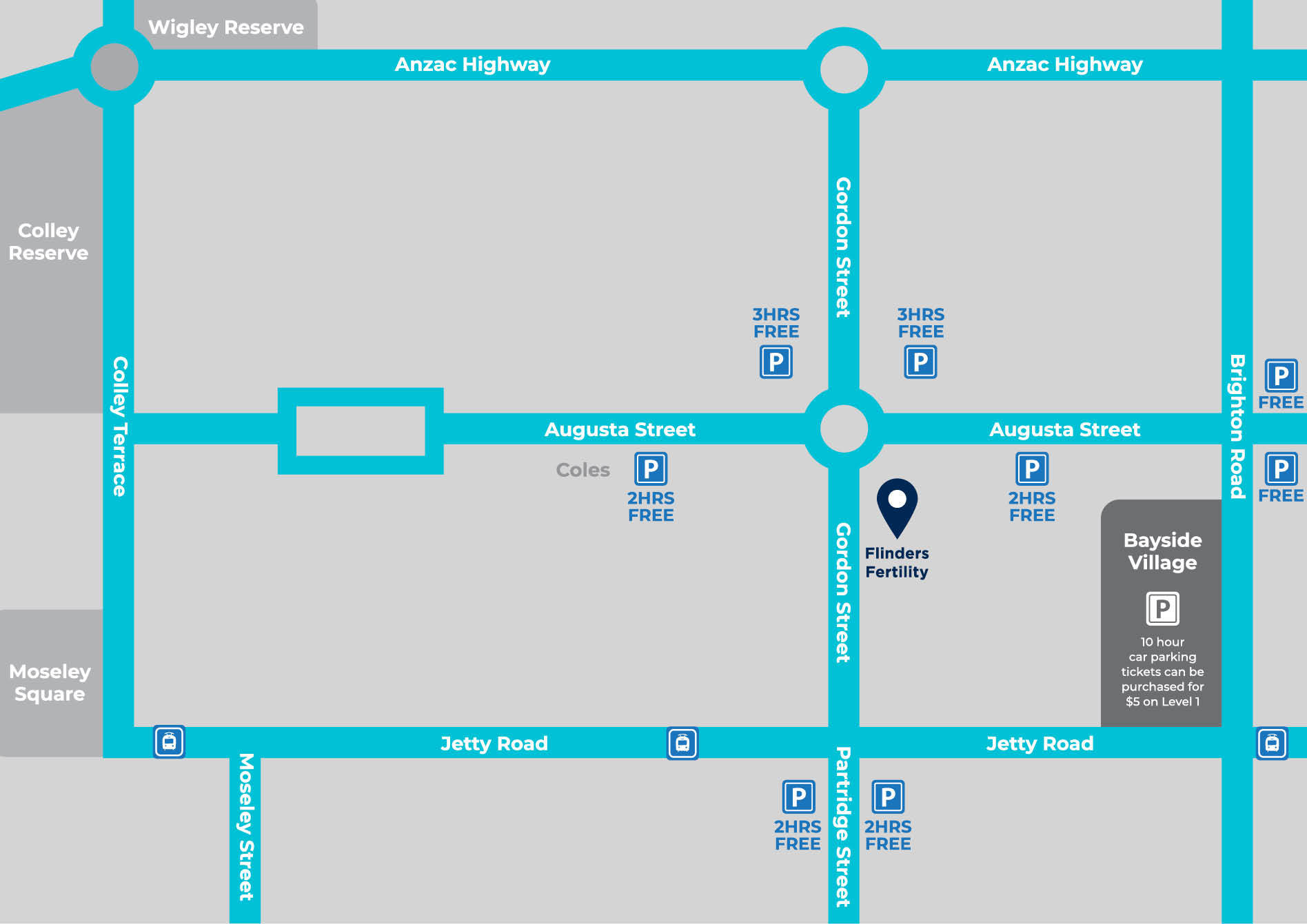 Free Nurse Chat
We'd love to talk to you about your fertility goals. Leave your details below and one of our friendly nurses will contact you for a chat.