Our Team
Our highly experienced and dedicated team of IVF specialists is here to support you at every stage of your fertility journey because care is at the heart of everything we do.
We believe that our success is founded on the strength of our people and our culture – you will find our team of fertility experts ethical, genuinely caring and compassionate. We have been helping create South Australian families since 1982 and we're proud to continue to be at the forefront of fertility care today.

Joanne Perrott
Nurse Manager
RN, RM, MBA
Joanne is a Registered Nurse and Registered Midwife who trained in Melbourne at the Alfred Hospital and the Royal Women's Hospital. After completing her midwifery training in 1985 Joanne worked in all areas of obstetrics over the next 20 years and moved into fertility nursing in 2006, to extend her knowledge in women's health.
During her career at Flinders Fertility Joanne has gained extensive knowledge and experience in all aspects of fertility and reproductive health, with particular interests in ultrasound scanning, pre-conception health, and educating nurses to further their skills and education in fertility nursing.
Joanne completed a Certificate IV in Management and Leadership in 2011 and was appointed as Flinders Fertility's Nurse Manager in 2017. Keen to improve her skills in leadership, management, and business knowledge, Joanne completed a Masters of Business (MBA) at the University of South Australia.
Joanne is committed to providing professional and personalised care to all patients who come to Flinders Fertility and supporting all our nurses to achieve their goals in fertility nursing.
Annette Bowshall
Fertility Nurse
RN, RM, Critical Care Cert
Annette completed her Registered Nurse training at St. Andrew's Hospital in Adelaide in 1982. After a stint working in London & travelling for 2 years, she returned to SA to undertake a Critical Care Certificate at Flinders Medical Centre. In 1990, she completed her Midwifery training at the Queen Victoria Hospital & continued to work in that field until 1997. Annette then spent a further 10 years gaining more experience in the Midwifery, Coronary Care & in the Casual Nursing Pool of the hospital.
In 2007, she was fortuitously asked to fill a 6-month leave position at Flinders Fertility & became a permanent nurse here soon afterwards. She particularly enjoyed working in the day surgery areas, including Theatre and Recovery, until the unit moved out of FMC in 2018. She now enjoys the challenges of expanding her fertility experience & has great compassion for all those struggling with their fertility journey.
Bronwyn Portman
Fertility Nurse
RN
Bronwyn is a Registered Nurse who graduated from Flinders University with a Bachelor of Nursing in 2001. Nursing for nearly 20 years, Bronwyn has had a wide range of experience working across many areas at Flinders Medical Centre and at the Blood Service.
Bronwyn came to Flinders Fertility as a Fertility Nurse in July 2011. She is currently a Fertility Nurse Representative (one of only two in all of SA) as part of the Fertility Nurses of Australia. Bronwyn enjoys working in fertility, providing individual and friendly patient care with compassion; and the ongoing education involved in her role.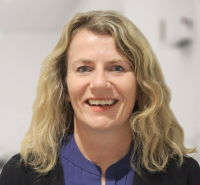 Helen Newman
Fertility Nurse
RN, RM
Helen is a Registered Nurse and a Registered Midwife with over 30 years' experience in Women's Health. She completed her Nurse, Midwifery training in the UK, and moved to Adelaide in 2005. Helen came to work at Flinders Fertility for a few weeks in 2008 to cover for long service leave and luckily for us she never left!
Helen has a special interest in fertility ultrasounds and preconception education. She believes in providing personalised care to help make her patients feel as relaxed as possible.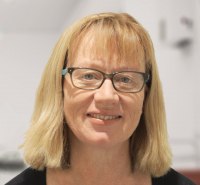 Mary Furst
Fertility Nurse
RN, RM, GradDip Counselling
Mary is a Registered Nurse/Midwife with over 30 years of experience from working in Adelaide and the UK. She completed a Graduate Diploma in Health Counselling in 1995 at Adelaide University and began working in Reproductive Medicine in 2003 with Flinders Fertility.
Her commitment is to provide personalised, client-centered care to assist patients in achieving their goals, with both respect and empathy.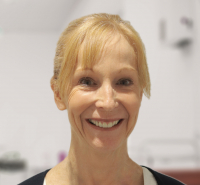 Michelle White
Fertility Nurse
RN, RM
Michelle is a Registered Nurse and Midwife who completed her training in 1987. Since then, she has gained extensive experience in general nursing and obstetric care at Ashford Hospital, St Andrews Hospital, and Flinders Medical Centre.
Michelle joined Flinders Fertility in 2007 and has experience in all areas of fertility nursing. Michelle recently completed her training in ultrasound scanning and is committed to providing a high level of personalised care to all her patients.
Robyn Trenouth
Fertility Nurse
RN
Robyn is a Registered Nurse, who completed her training at the Royal Adelaide Hospital. She then went on to work in many areas, including recovery, psychiatry and special care before making the transition to fertility.
Robyn has worked in two Fertility Centres, gaining invaluable experience in both.
She has extensive experience in Reproductive Health, having worked in this field for over 30 years. Within that time she ran the Donor Egg Programme, worked in Recovery, performed IUI's, and is proficient with venepuncture.
Robyn has a special interest in fertility ultrasounds and education. She believes in open and honest communication in all aspects of the patient's fertility journey.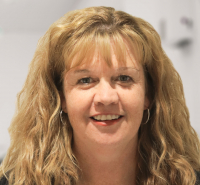 Sharon Sayers
Fertility Nurse
RN, Cert IV Management & Leadership, Grad Cert in Human Fertility & Assisted Reproduction
Sharon completed her training to be a Registered Nurse at the Queen Elizabeth Hospital in 1991, with a keen interest to pursue her career in the area of women's health. In 1995, she was asked to cover a 6-month leave position in a Reproductive Medicine Unit and never looked back.
Sharon has extensive fertility nursing experience, and in 2018 completed the Graduate Certificate of Human Fertility and Assisted Reproduction through the University of Technology in NSW. She has a Certificate IV in Frontline Management and has recently completed training to perform fertility ultrasounds. For 5 years, she was one of the South Australian Representatives of the Fertility Nurses of Australasia, providing access to quality professional development and training to the nurses of Australia and New Zealand.
Sharon has a passion for providing personalised care to all people from all walks of life as they work their way through fertility treatment.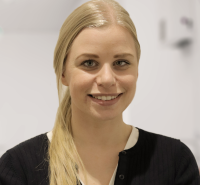 Zoe Martyr
Fertility Nurse
BSc, RN
Zoe is a Registered Nurse who qualified as an RN in the UK after gaining a BSc Hons in Nursing.
Zoe worked for ten years in a variety of medical, surgical, and neonatal intensive care roles before deciding on a career in women's health. She has experience as a research nurse in intensive care and spent three years specialising in gynaecology. Zoe originally came to Australia on holiday in 2016 and loved it so much she decided to migrate here, arriving in Adelaide in 2021.
Zoe has a strong commitment to patient advocacy and ensuring that patients' needs are heard.
Megan Shaw
Fertility Nurse
RN, Cert Emergency Acute Care
Megan is a Registered Nurse who prior to moving to fertility nursing worked the majority of her career in paedriatric, general surgical nursing, and adult emergency departments including at the Royal Children's Hospital in Melbourne and Flinders Medical Centre here in Adelaide. During her practice as a nurse, she developed a strong passion for women's health, human reproduction, and family care, which saw her move to fertility.
Megan's passion is to ensure the provision of holistic care and to ensure patients are able to be informed and involved decision-makers through excellent education and communication.
Christie George
Fertility Nurse
RN
Christie has been part of our team since 2009 where she worked in administration and medical typing. She has undergone her own fertility treatment with us here at Flinders Fertility and developed a passion for women's health and reproductive medicine. She made a career change, completing a Bachelor of Nursing and has returned to our practice in a new role now as one of our enthusiastic new nurses.
Christie may be new but she has seen the fertility journey for many patients over the years and knows first-hand the rollercoaster ride the fertility journey can often take.
Abbey Maynard
Fertility Nurse
RN
Abbey is a Registered Nurse and joins us from Flinders Medical Centre where she worked for over two years in the critical care fields of Haematology and Oncology. Abbey has always had a keen interest in fertility, human reproduction, and women's health. She is a reliable member of the Flinders Fertility team and is a strong advocate for patients, supporting them through the fertility journey and will always be a smiley face on arrival.
Ashleigh Storr
Scientific Director
BSc, PGDip, PhD
Ashleigh began her career as an embryologist in Sydney in 2011 and moved to Adelaide in 2017 to join Flinders Fertility. Along with her Scientific Director role, Ashleigh is responsible for driving, promoting, and participating in research projects for Flinders Fertility. She is also an adjunct Senior Lecturer with the College of Medicine and Public Health at Flinders University.
Ashleigh received her Bachelor of Biomedical Science at the University of Auckland, New Zealand in 2008. Subsequently, she moved to Melbourne to complete her Postgraduate Diploma in Reproductive Science at Monash University in 2010. Ashleigh then completed her Ph.D. studies in 2018 with the University of New South Wales. Her research interests included embryo selection and the use of novel technologies for the optimisation of IVF outcomes. She is an Associate Editor for the journal Human Reproduction Open and an author of a number of peer-reviewed research journal articles.
Ashleigh is a firm believer in using the most recent evidence-based research to improve outcomes for fertility patients.
Jarrod Moreton
Laboratory Manager
B.Btech (Hons), MCE
Jarrod commenced his career here at Flinders Fertility in 2014, and has developed a sound passion in the field of Assisted Reproductive Technology (ART).
He graduated from Flinders University in 2013 with a Bachelor of Biotechnology (Hons). Jarrod's honours thesis focused comprehensively on the development and improvement of current techniques in ART and he has published and contributed research and results to several posters presented at conferences around Australia such as the Society of Reproductive Biology and Clinical Oncologists Society of Australia. In 2022 he completed his Masters in Clinical Embryology.
Jarrod's keen interest in statistical analysis, AI, quality control, (and more specifically, temperature and its importance in good embryo development) has led him to become our laboratory manager.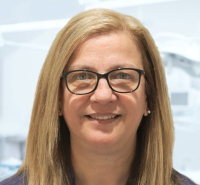 Angela Nikoloutsopoulos
Embryologist and Workplace Health and Safety Manager
B.Sc.
Angela has been working at Flinders Fertility since 2001.
After completing her Bachelor of Science (majoring in Biochemistry, Microbiology, and Immunology) at the University of Adelaide in 1986, Angela worked for 14 years as a Research Scientist in Human Reproductive Biology in the Obstetrics and Gynaecology Department at Flinders Medical Centre. She was involved in a number of research projects, but one of particular interest was developing a non-invasive technique of isolating embryonic cells from peripheral blood of pregnant women in their first trimester to allow prenatal genetic diagnosis. Her extensive laboratory experience and passion for embryology means that she is one of the most senior embryologists in the laboratory team, and is passionate about providing the highest possible standard of embryology and andrology services to our patients.
With the advent of COVID-19 Angela took on additional duties as our Workplace Health and Safety Manager with a remit to provide a safe and healthy working environment for Flinders Fertility staff, patients, and visitors.
Priya Krishna
Embryologist and Projects Coordinator
BSc, BHlthSc (Hons), MBA
Priya's interest in embryology was sparked when she attended a lecture on early embryo development at the University of Adelaide. Priya subsequently went on to do her Honours in Health Science in Reproductive Health.
After graduating, Priya moved to Sydney where she worked in several IVF clinics, returning to her hometown of Adelaide in 2020 to work for Flinders Fertility as a Senior Embryologist. She is using her extensive experience to lead several innovation projects across the business.
Priya loves the patient contact that she gets being an embryologist here and is always happy to answer any questions you have about your embryos.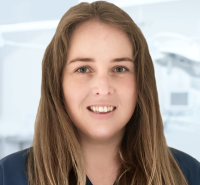 Rebecca Mackay
Embryologist
B.Sc (Hons), MCE
Rebecca joined Flinders Fertility in 2013 as an embryologist after completing her Masters in Clinical Embryology at Monash University in Melbourne. She has a special interest in genetics and has enjoyed helping to establish and coordinate Flinders Fertility's Preimplantation Genetic Testing (PGT) programme.
Originally from New Zealand, she studied for a Bachelor of Science in 2010, majoring in genetics at the University of Otago and graduating with First Class Honours. Rebecca has worked on several research projects in the field of molecular biology from the phenomenon of mitochondrial recombination in sheep to screening for mutations in patients with unexplained familial hypercholesterolemia. During her Masters degree, she carried out research into the sex-dependent growth differences in bovine embryos.
Rebecca enjoys presenting on various aspects of embryology and has had the pleasure of speaking at a number of ART related conferences and seminars.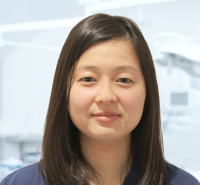 Siew Wong
Embryologist
BSc, BHlthSc (Hons), PhD
Siew began her embryology career in 2016 before joining Flinders Fertility in 2017. '
She received her Bachelor of Science degree in 2011 and Honours Degree in Health Science in 2012 from the University of Adelaide. She then completed her PhD at the Robinson Research Institute in Adelaide in 2017, where her studies focused on determining how obesity causes anovulation and altered embryo development and testing the efficacy of pharmaceutical drugs on improving oocyte developmental competence and offspring susceptibility to obesity. Over the four years of her PhD studies, she has given many oral presentations about her novel research findings, both nationally and internationally.
In addition to her embryology role, Siew is our transport coordinator. This involves managing the complex movement of embryos for patients who have moved to Adelaide from interstate and overseas.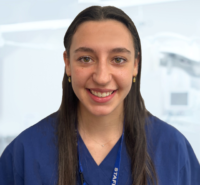 Zara Tsoukatos
Embryologist
BSc
After completing a Bachelors degree in Health and Medical Science, Majoring in Reproductive Health, Zara's passion for fertility arose. Zara had previous experience working in clinical trial biolabs, and is now moving forward to begin her career in embryology.
Professor William Ledger
Expert Panel Member and Board Member
MA DPhil BM BCh FRCOG FRANZCOG CREI
Professor William Ledger is a Director of Flinders Fertility and a key advisor to our clinicians on their most complex cases of infertility. Professor Ledger is a medical and PhD graduate of the University of Oxford and a Fellow of both Australia/New Zealand and UK Colleges of Obstetricians & Gynaecologists. He is unique in Reproductive Medicine and Surgery by being accredited both in Australia (CREI) and the UK.

Prof Ledger holds roles as Head and Professor of Obstetrics and Gynaecology at The Royal Hospital for Women and Head of the Discipline of Obstetrics and Gynaecology at the University of New South Wales. Internationally renowned, his research interests include all aspects of assisted reproduction, particularly 'Mild' IVF, and gynaecological disorders including endometriosis, polycystic ovary syndrome (PCOS) and premature menopause.

A noted author on reproductive medicine, he has published over 200 peer reviewed papers, and is Associate Editor of the journal Human Reproduction. He is author of 15 books concerning IVF and has co-authored the prestigious Oxford Textbook of Obstetrics and Gynaecology.
Julie Potts
Counsellor
DT (Social Work), MAASW (Acc), MANZICA
Julie Potts is a fertility counsellor with decades of experience in counselling individuals and couples. She provides individualised support and guidance during what is often an emotionally demanding time. She has deep experience in donor counselling both for recipients and donors and is available to assist you in total confidence.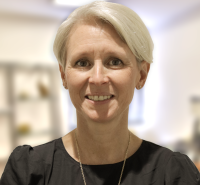 Emma Angel
Counsellor
B. (Social Work), MAASW, MANZICA
Emma graduated with a Bachelor of Social Work in 1997 and since then has worked in the health, education, and community sectors. She has a passion for child and youth wellbeing and safety, and family support and therapy.
Emma has 10 years of experience as a Fertility Counsellor and is dedicated to providing holistic support for individuals and couples during their treatment at Flinders Fertility. Emma states that her experience of reproductive health has been shaped by all the patients who have been willing to share their stories with her and she continues to view them as the experts!
In 2008 Emma undertook Certs 3 and 4 in Fitness and now splits her work week between Flinders Fertility, a primary school where she is a student counsellor, and an elder care facility where she is a fitness leader.
Emma is a member of the Australian and New Zealand Infertility Counsellors Association (ANZICA) and the Australian Association of Social Workers (AASW).
Maria Copone
Donor Coordinator
Grad Dip Medical Laboratory Science
Maria has spent more than a decade working in the IVF field, where she specialises in managing surrogacy and donor programs.
Maria began her career in 1990 as an Assistant Medical Researcher at Adelaide University while she was working for a Graduate Diploma in Medical Laboratory Science.
Maria's passion is to assist patients to navigate through donor treatment and she is known for her empathetic and caring approach.